Engineering Students Undertake Internships at Los Alamos National Laboratory » Liberty News
After finishing their finals in May, two Liberty University School of Engineering students packed their bags and headed west for internships at Los Alamos National Laboratory, one of the world's leading science and technology institutions.
Los Alamos is the Department of Energy's main system laboratory, working in the areas of national security, science, energy, and environmental management. It was founded during World War II for the design of nuclear weapons.
A sophomore in computer engineering, Christa Collins lives at the company's main base in Los Alamos, NM, and is part of the lab's summer internship program called the Super Computer Institute. After three weeks of training, she will spend the last eight weeks of her summer in a designated project team.
Junior Aleck Tilbrook, a mechanical engineering student, also works at the main site, helping to develop multiphysics software for use in high-performance computing environments.
Junior Nathanael Breed, also a mechanical engineering student, works at a smaller site in his home state of Nevada. He is interning with J-Division (Integrated Weapons Experimentation) at the lab's Nevada National Security site, primarily assisting senior engineers on various projects, including his first assignment with acoustic analysis of high explosives and barriers using advanced instruments.
"I am thrilled that Los Alamos National Laboratory is hiring some of our students from the Liberty University School of Engineering," said Dean of Engineering Mark Horstemeyer. "Los Alamos is the best materials lab in the world, bar none. So having our students work there speaks volumes about their respect for our program here at Liberty.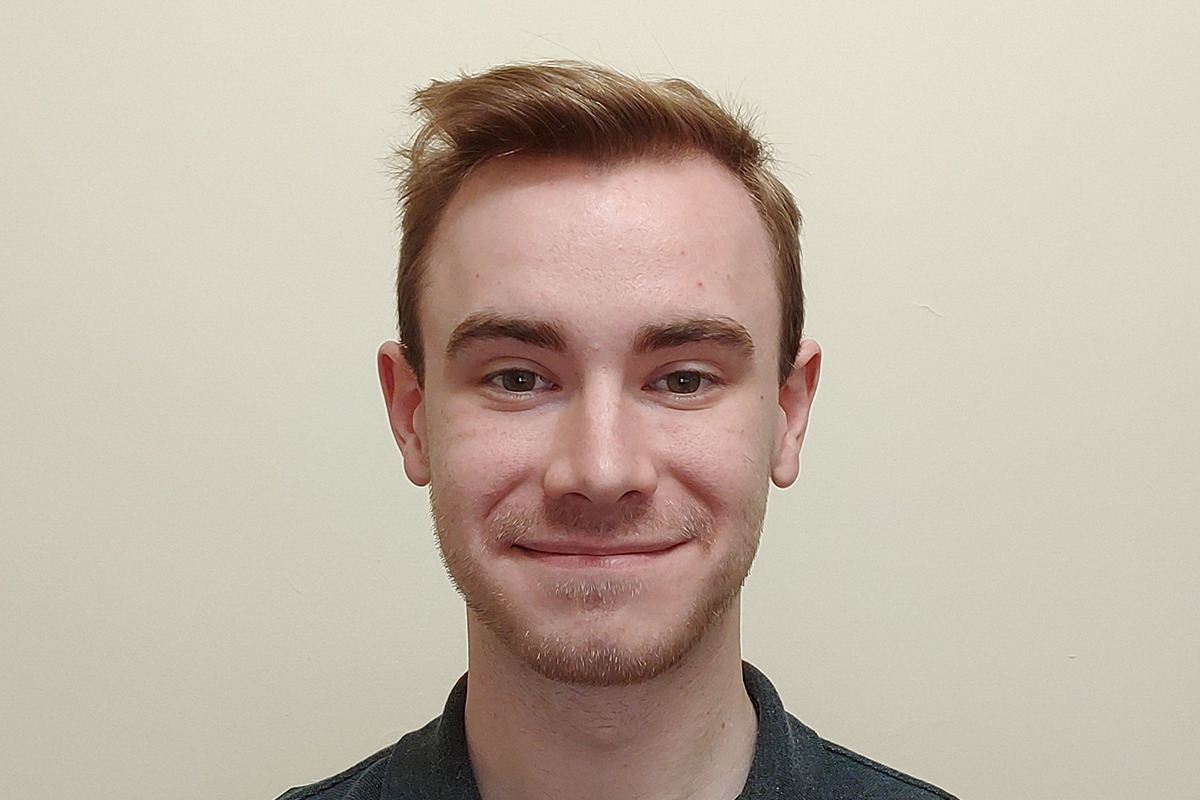 Collins, a North Carolina native, first heard about the internship at an engineering career fair at Liberty last year. After consulting with Dave Smith, a Career Services coach who counsels students in engineering, business, and aeronautical schools and information technology, computer science, and cybersecurity programs, she decided to apply. Smith has over 30 years of local and global engineering, sales and business experience with multinational organizations.
"Mr. Smith encouraged me to apply for all the big internships and go for it and not hold back," Collins said.
Career Services connects Liberty students and alumni with career opportunities through impactful coaching, employer connections, and valuable work experiences.
Collins said Liberty gave her the confidence and skills to achieve what she calls her dream internship.
"It's so good to be at a university where everyone wants to see you succeed," she said. "They really have your best interest at heart, and seeing the love of Jesus through little things like that, through encouragement, really makes a huge difference."
Breed agreed and said the summer internship would benefit him in the future.
"The past few weeks have taught me so many amazing lessons that you can't learn outside of a professional environment," he said. "I hope to gain valuable relationships that will edify myself and the other party. Finally, I look forward to gaining a lot of experience and technical knowledge. I have only worked for a few weeks and I I learned much more than I had expected.
Though he thinks engineering school has equipped him well for the job, Breed is very grateful for Liberty's impact on his walk with the Lord.
"While the academics and networking have been outstanding, I would say the most beneficial aspect of Liberty's School of Engineering is how faculty and peers have encouraged me in my walk with Christ," said- he declared. "Without it, I know I wouldn't be where I am today."
Tilbrook said the engineering school positioned him for the internship, teaching him to look through a lens of faith while pursuing his career aspirations.
"Liberty's engineering department taught me and showed me through mentorship within the department the importance of faith when working in engineering," he said. declared. "Through the education I received at Liberty, I truly learned how to implement my career and my goals to glorify God."